Preview: Rose returns in 'Doctor Who'

This week on Doctor Who, Rose is back. But The Doctor....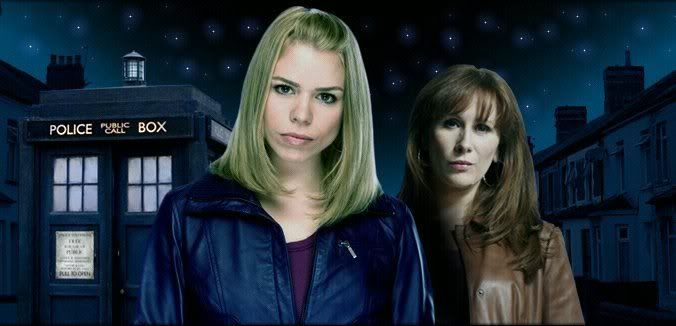 ... is dead.
'Out Of Time' aka 'Turn Left'
That's right, it's finally time for Billie Piper's PROPER return as Rose Tyler. But don't go expecting a reunion with Mr Who just yet, because within the first ten minutes our beloved Doctor is dead.
What if Donna had never met the Doctor on her wedding day? What if she'd never even got engaged at all? These are some of the questions this episode asks - and answers, in quick succession.
The future's bleak
It's pretty obvious what the world would be like without the Doctor in it. Death, misery and all manner of terrible things would ensue. We cycle through the recent history of Doctor Who as history is rewritten and lives are lost.
The one person that seems to hold the key to it all - albeit unwittingly - is Donna. Helping her come to terms with her newly-found VIP status is Rose, who has been dragged from her parallel world to help sort out the ruddy mess.
Rose du Jour
Ahhh yes, Rose. Come Saturday, when this episode airs, I predict much division over the return of Miss Tyler.
Unfortunately it seems that Billie's comments about "forgetting" Rose's voice are actually valid. This isn't quite the Rose we remember - in fact, she sounds more like her high-class ITV2 alter-ego than chav queen Rose.
Who said What?
Here are some select quotes from the episode, with the now-customary stars inserted to keep you wondering. Add your guesses at the end of the column!
"It's like there's something I can't see."
"This stapler says '***'."
"I think you should leave me alone."
"You're not going to make the world any better by shouting at it."
"Why won't you tell me **** ****?"
"England for the English."
One more thing...
Something BIG is coming.