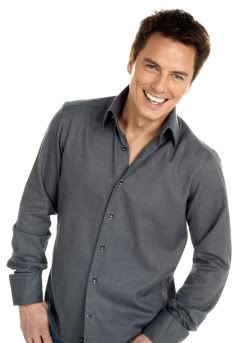 John Barrowman has claimed that he'd "love" to see Torchwood adapted into a feature film.
The 44-year-old echoed comments made by his Torchwood: Miracle Day co-star Eve Myles in saying that an epic big-screen battle between Captain Jack and invading monsters would be the next logical step for the sci-fi franchise.
"I'm not going to talk about the future of Torchwood beyond where we are, but if I said I wouldn't love to have Captain Jack on the big screen, I'd be lying," PA quotes Barrowman as saying.
Barrowman recently commented that he is glad that Torchwood has taken on a more psychological approach to sci-fi than its "sister show" Doctor Who.
The Scottish-born star also claimed that half of Hollywood's well-known crop of actors are secretly hiding the fact that they are gay.
Source:
Digital Spy