TIME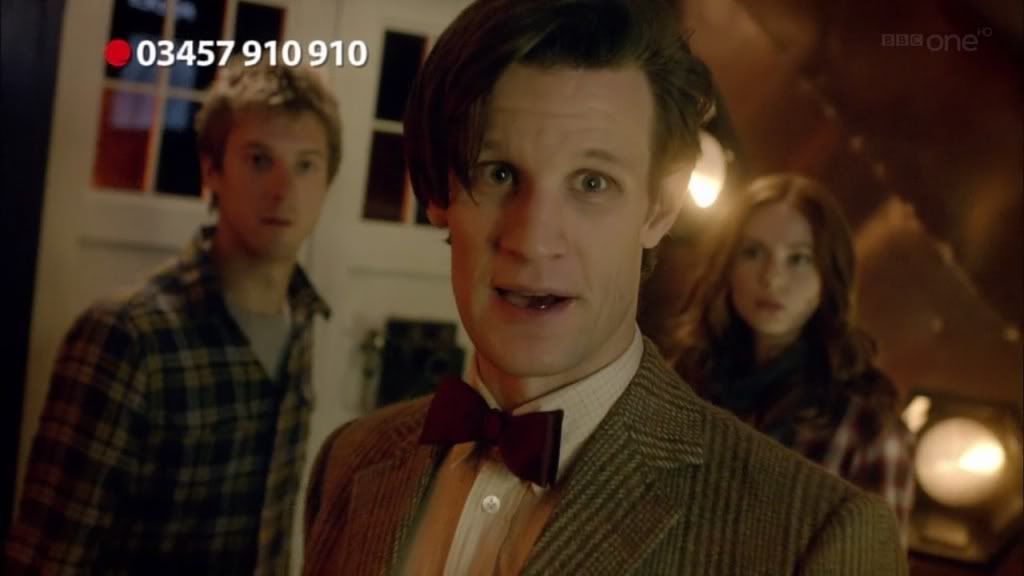 EPISODE:
Series 6 Preqeul #2, Comic Relief
AIRDATE:
March 18,2011
COMPANIONS:
Amy Pond, Rory Williams
VILLIANS/ALIENS/MONSTERS:OTHER CHARACTERS:LOCATION:
In The Tardis
PLOT:
The second Amy explains that she stepped into the "exterior" TARDIS, which is now slightly in the future, and it sent her into the "interior" TARDIS (her immediate past). The Doctor realises and informs everyone that this timeline must be maintained. Present-time Amy gets her instructions and enters the inner police box, but not before flirting with her future self.
A second Amy appears through the regular TARDIS door again, with a second Rory in tow. They tell The Doctor that he is about to tell them to enter the box. The Doctor obliges, but tells the newest two to stay where they are, to stave off confusion and complication.
The Doctor realises he must set off a controlled Temporal Implosion to reset the TARDIS, but critically, he does not know which lever to pull. He states that he's "about to find out", and a second Doctor appears in the doorway, announcing "the wibbly lever!". The (current) Doctor pulls the wibbly lever (the Door Release lever), and runs into the dematerialising inner TARDIS. Everything returns to normal, and The Doctor asks Amy to put some trousers on.