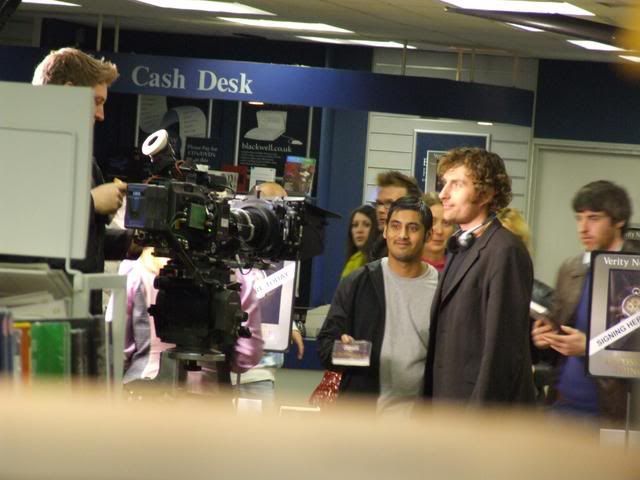 wonder who this guy is, he pops up in the filming pics here and at the Tregear house


at the book signing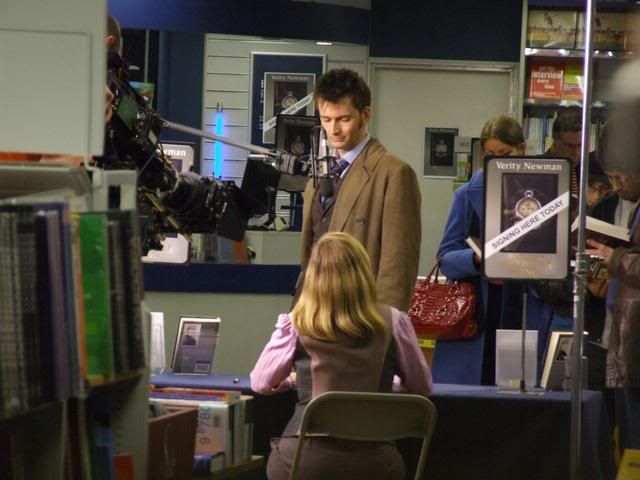 wonder if the Doctor recognizes her from her being Joan Redfern in The Family of Blood/human nature???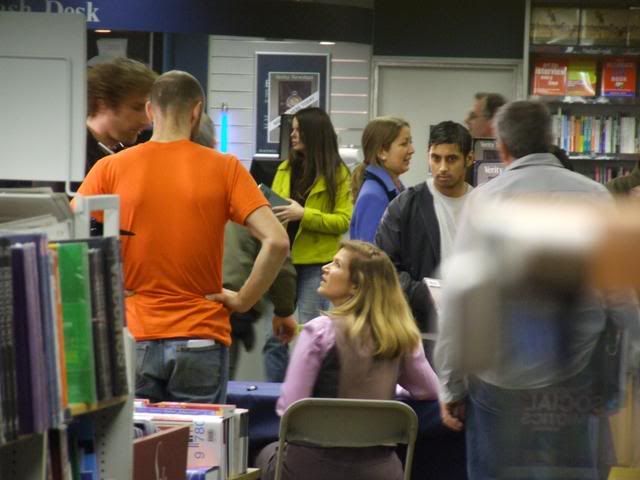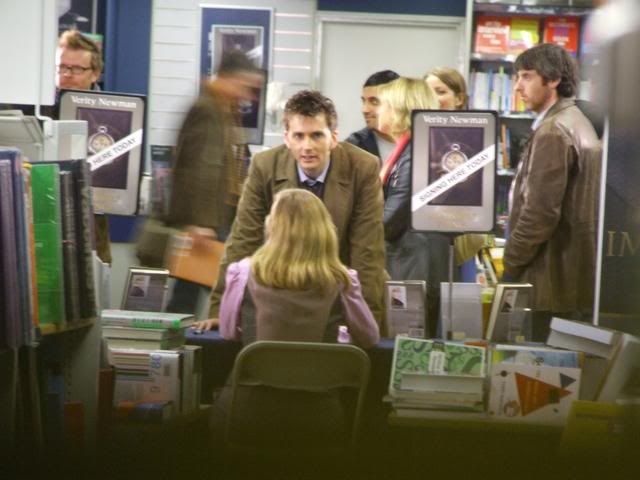 Could she be a distant reletive??? hmmmmm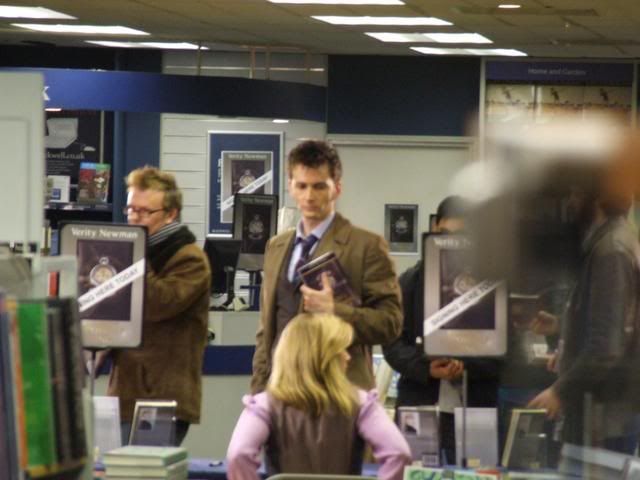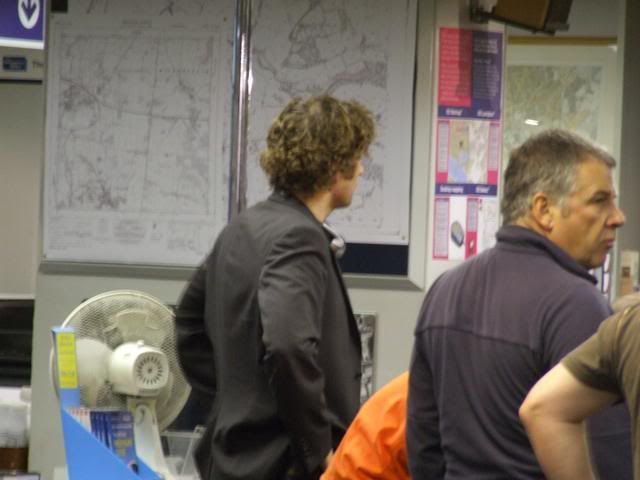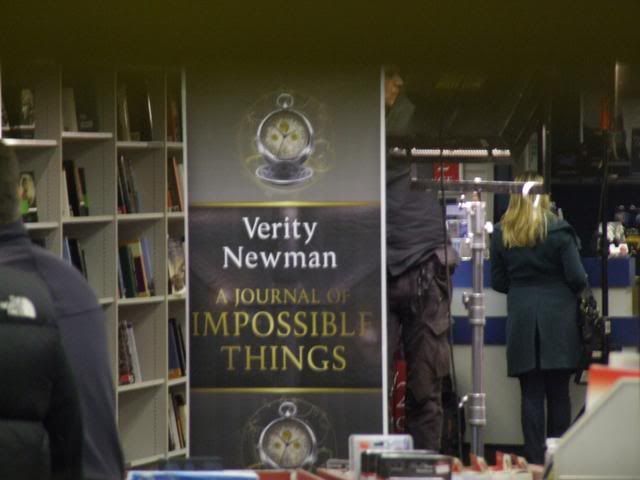 Is it me or does that look like the Doctor's Fob Watch?!! Not to mention think about the name of the book. Remember when the Doctor was human and kept a journel with that same exact name?! We never know if the Doctor ever took it with him no do we? Here is a clip:


Thanks to alun.vega,Scooty, Dougggie for the amazing pics!