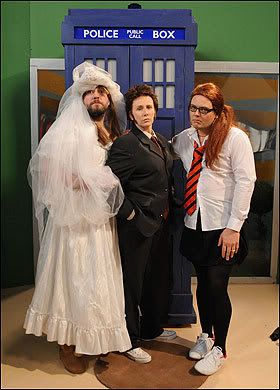 Catherine Tate can be seen spoofing Doctor Who tonight on the entertainment show The Sunday Night Project. She is the guest host on the Channel 4 programme on January 18 (tonight), and as well as delivering a monologue she puts on a wig, sideburns, suit and overcoat to assume the guise of the Tenth Doctor.
The show's format also sees guest hosts facing questions from the studio audience. In addition, regular co-host Justin Lee Collins portrays a bride, echoing Tate's first appearance as Donna Noble in Doctor Who.
The programme airs tonight at 10pm.