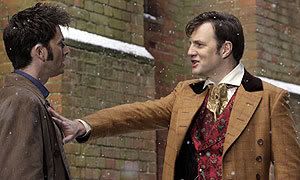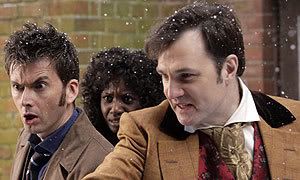 This year's BBC Children in Need show on BBC One is to feature an exclusive preview of the forthcoming Doctor Who Christmas special.
The clip, from the special entitled The Next Doctor, will show the first two minutes of a brand new episode for the Time Lord, played by David Tennant.
This never-seen-before footage is a worldwide exclusive and will keep fans all over the globe wondering what's in store for the Doctor's next adventure.
Starring David Tennant and David Morrissey, the two-minute piece will broadcast as part of the BBC Children in Need show on Friday 14 November, BBC One, 7.00pm.