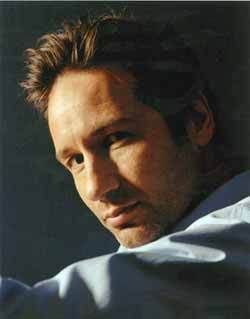 Rex FeaturesX-Files star David Duchovny has revealed that he would like to play a villain in Doctor Who.
The actor admitted that he would prefer to play an evil character, rather than taking over from David Tennant when he completes his run as the tenth Doctor.
"I love Doctor Who and I remember the first one, which was wonderful in its low-tech quality," Duchovny told the Radio Times. "I also loved the theme song, which sounded like The Cure to me."Which character would I like to play in Doctor Who? Who's the bad guy? The Dalek? OK, I'll play him."
Duchovny reprises his role as Fox Mulder in new X-Files movie I Want To Believe, which is released next month in the UK.