Brigadier in shock Torchwood encounter!!

*Shock horror* In an unprecedented move, the Brig from UNIT tells Capt Jack and Capt John what he really thinks of them.....*g*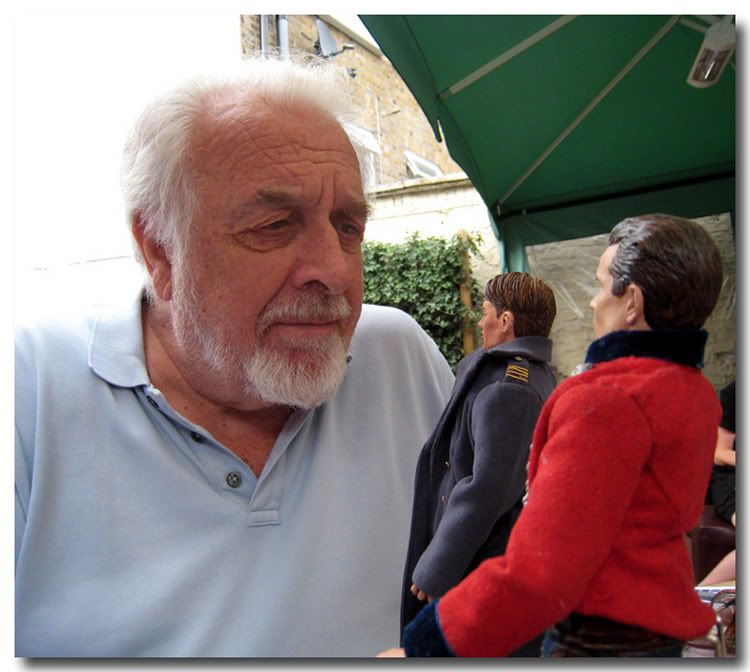 Brig: "Hmmm, so you're this Capt that I've been hearing so much about. A bit shorter then I was expecting."

Jack: "Ya think I'm short! Have you taken a good look at Adam Ant over here?"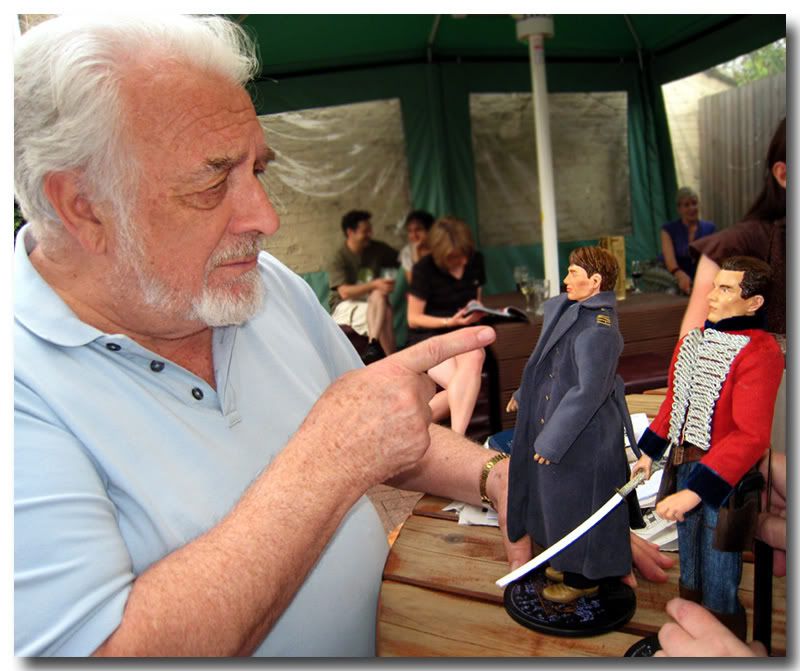 Brig: "We'll have none of that talk, You may be able to get away with that sort of behavior in Cardiff, but you're on my turf now."

John: "Right, who votes for killing him?"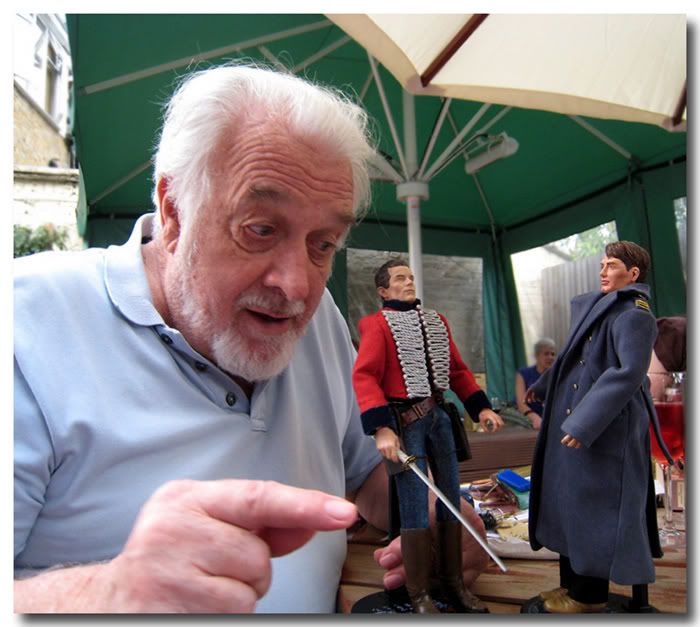 Brig: "They'll be no killing on my watch young man!"

Jack: *snort* "Young??!"

John: "Watch it!!"




Brig: So these are my rivals "A dandy and a clown".

John: "Thats it, Can we kill him now?!....."