Here is the new Davros...as you can see it consides with the recent leaked pic. Looks newer and a bit different from the older pics so I would say this can be seen as the genuine article....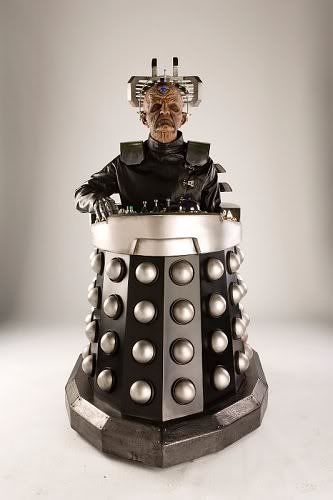 And then here is a pic of the new
Red Dalek
... notice the 3 head lights instead of the orginal 2, the new weapon, the new paint and the new gold armor around the top of the Dalek!!!!!